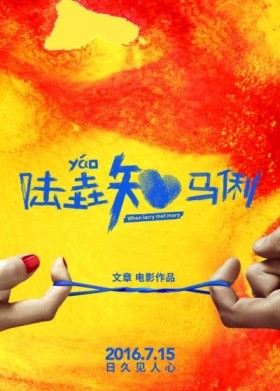 WHEN LARRY MET MARY
RELEASE: 2016
TYPE: Feature Film
DIRECTOR: Wen Zhang
PRODUCTION CO.: C2M Media Ltd.
COUNTRY: China
ACTORS: Jia Song, Bei'Er Bao, Yawen Zhu, Yao Zhang
SYNOPSIS: Lu Yao y Ma Li were friends at school and they met each other again at college. Due to the difficulty to express his feelings, Lu Yao always let her scape. Ma Li has been through several relationships, broke ups and now she is getting married. Before that, Yao will get the courage to tell her that he loves her.
TRAILER: https://www.youtube.com/watch?time_continue=1&v=-U3XOJXIqPQ